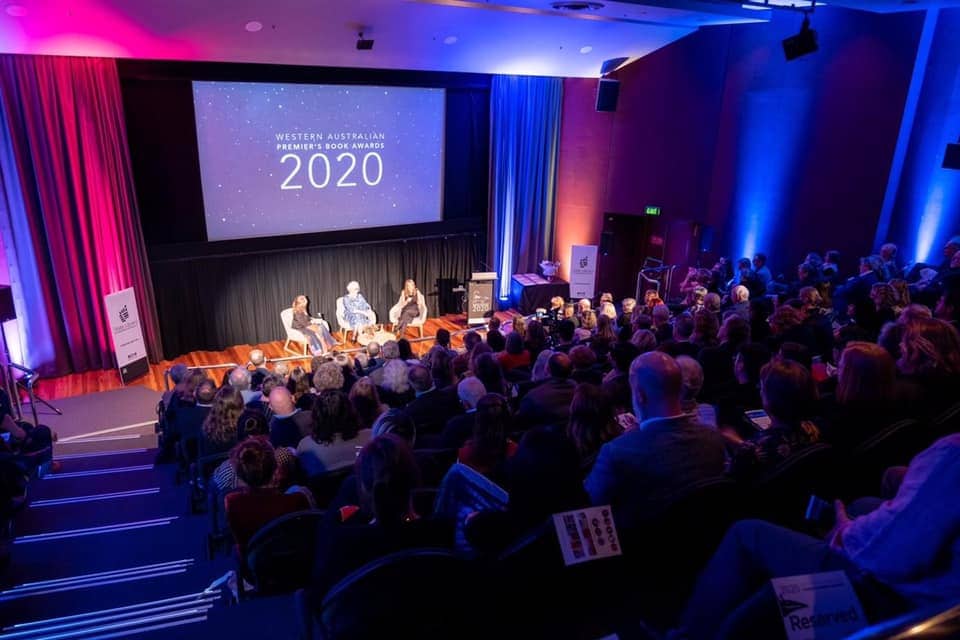 It was a lovely evening at the State Library of Western Australia for the Premier's Book Awards on Wednesday night – I even wore a dress!
I was absolutely thrilled to have been shortlisted for the $60,000 Western Australian Writer's Fellowship. Though I didn't win (congrats to Sisonke Msimang who did) it was encouraging to discover that I made the shortlist of 5 out of 130 applications. I can't complain about that! I was pretty chuffed to see that my books got a special shortlist sticker too!
Here's some photos from the night below. The photo of the award ceremony above is courtesy of the State Library of WA.